This is where some other Ford dealership would normally say something glowing about the great Ford trucks they carry, bragging on their long history, and giving you all kinds of hyperbolic sales talk. Palmetto Ford Truck Sales isn't that kind of dealership, and as for our Ford trucks for sale… we'll let those speak for themselves, especially when you're putting a 2017 Ford F-650/F-750 up against the likes of a 2017 International Durastar.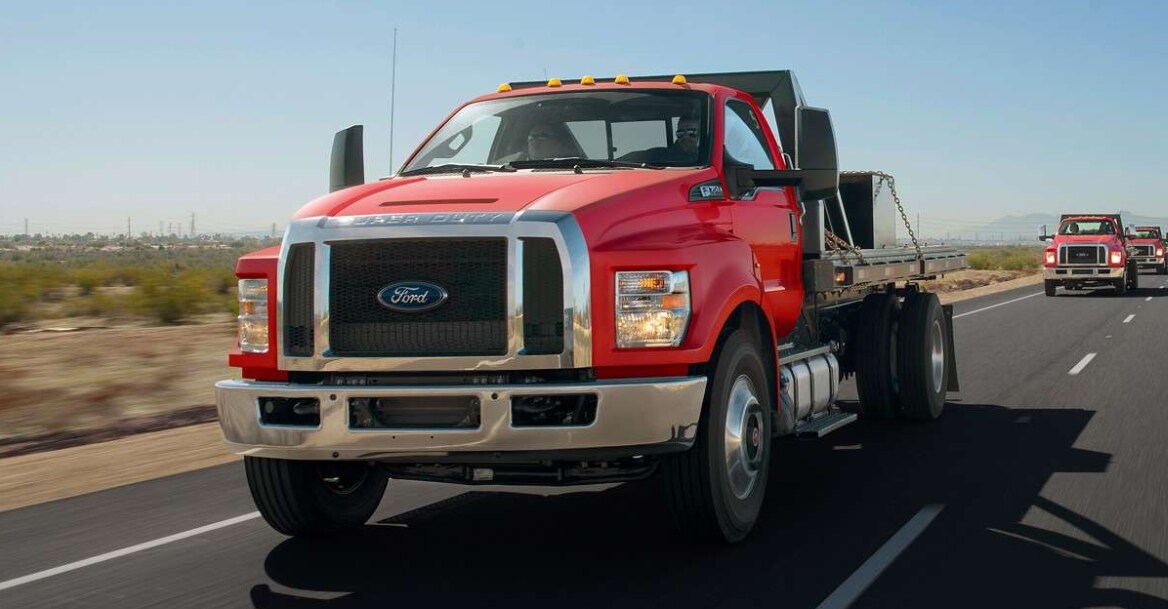 The 2017 Ford F-650/F-750
Both trucks are even in two respects: they both have a 25,999 GVWR (hence, no airbrake cert or CDL needed under most circumstances). Both also feature 21,000-pound rear leaf suspension.
In many other respects, it's no competition. To begin with, the 2017 Ford F-650 and F-750 are the only Class 6/7 trucks offering a choice of diesel or gas engines. You'll have plenty of power either way, but if you prioritize efficiency over brute force, the gas engine is a nice option to have.
You can outfit either Ford truck with a PTO for more versatility. If you do the PTO delivers 250 lb.-ft. of stationary torque or 125 lb.-ft. of mobile torque (gas engine) or 300 lb.-ft. stationary/200 lb.-ft. mobile PTO torque (diesel engine).
The Ford truck has Dana rears rated for 21,000 pounds, 2,000 pounds more than the Meritor rears on the International.
Both trucks can be optioned with front cab extensions. However, the Ford F-750 features an integral frame, while the International 4300 can only be equipped with a bolt-on extension, which isn't quite as strong.
The Ford truck has a 114.4" bumper to back of cab (BBC) length, more than seven inches longer than its competitor. This comes in handy whether you're adding a flatbed, a hook lift, or several other types of body work.
The Ford F-650/750 is quieter inside and out. One more edge: the Ford SYNC® infotainment system. The International Durastar offers a telematics system, but not an infotainment system (you'd have to step up to the International ProStar for that).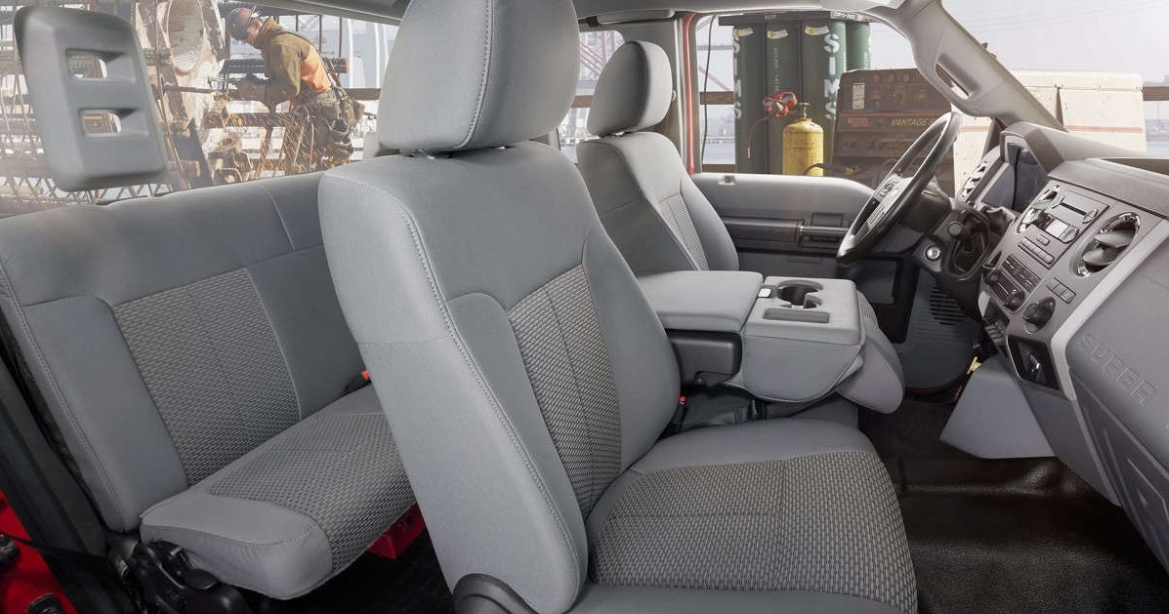 And did we mention that we're comparing 2017 Ford models against a 2018 International model?
The International Durastar does have one advantage: if you need a Class 8 truck, you can get one. Ford Motor Co. stopped making Class 8 trucks when they spun their heavy truck division off to Freightliner some years ago.
As with the rest of the Ford F-Series, the Ford F-650 and Ford F-750 are built to perform. To find out more, call your Miami Ford truck dealership at (305) 470-1375 in Miami, FL, or visit 7245 NW 36th St (Doral Blvd).